Experimental software
E-form
The problem was to design some software which would allow its user to generate an electronic questionnaire, to be filled in via a web-page, via a downloadable program or via a paper form.
The solution was a program written in MS Access which could generate forms and tables as specified by user parameters.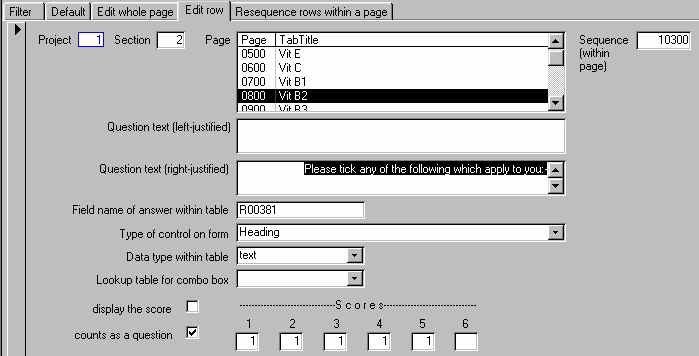 This form shows part of the parameters to specify a page
.

This form gives details of the page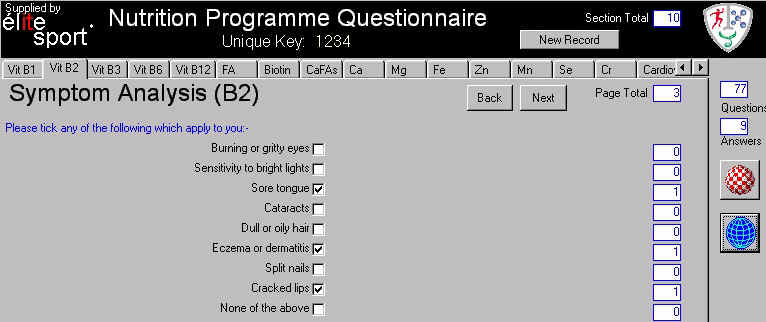 This form shows part of a questionnaire generated from the parameters
Idealist
The feasibility of E-form, demonstrated in a fully-working prototype, gave rise to an idea for an even more generic software, called Idealist. It's a software idea for the expression of ideas and it works via lists. Idea-list.
It is completely versatile. Just as E-form has the plasticity to produce any kind of questionnaire, Idealist has the plasticity to produce any combination of lists. You customise it to whatever purpose you have in mind.
Appointments diary
historical diary (journal)
address book / contacts list
inventory of items
to-do / shopping lists
expenses record
structurual ideas planner, e.g. for an essay, book or invention
You can keep text. pictures and sound in it, or hyperlinks to your computer's hard drive or the Internet.
Idealist fulfils the promise made by databases thirty years ago, that you could simply throw in the data anyhow, and organise it later. It gives you the privilege (which should be your right) of presenting the data in the grouping and sequence that you want, regardless of the underlying data structure dictated by the various record formats.
Mechanisms
Underlying the user interface and functional capabilities of Idealist are a number of mechanisms and controls:
Forming sets of items through visual "picking" from pool of items. (two list boxes: one for the "pool" and one for the "picked")
Forming sets through selection parameters (can do this in combination with picking)
Sequencing the items in a set (using up and down arrows on the "picked" listbox)
Items in a set can have any number of different record formats. This is achieved through a common-format label record for each item, which points to the actual item.
Sets are items too, so there is no limit to the depth of a hierarchy.
Items can be data stored in tables (one table for each format, of course); or data stored externally, on local drive, remote drive or Web.
Formats are pre-supplied, downloadable or user-defined. So if you want to create a format for cookery recipes, you can do so.
Prototype
Doesn't exist yet! Sponsors / collaborators sought.